Richard A. Wills (Wal)

Nato nel 1939 nella Wye Valley (Galles). E' stato un eccellente giocatore di rugby ed č un artista autodidatta. Le sue opere, che hanno come soggetto ritratti, paesaggi naturali e industriali, scene sportive e immagini astratte, riflettono il contrasto e la contraddizione tra la gente e il paesaggio rigido del Galles meridionale. Dipinge indifferentemente a olio e con l'acquarello.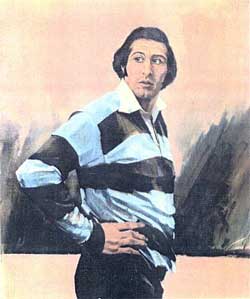 Gareth Edwards - oil 36"x46" Cardiff Rugby Museum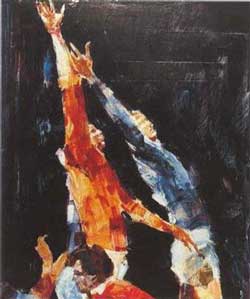 The Lineout - oil 27"x 36"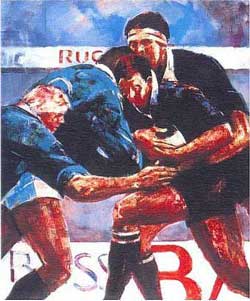 The Maul - oil 27"x 36"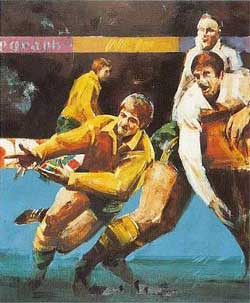 The Pass - oil 27"x 36"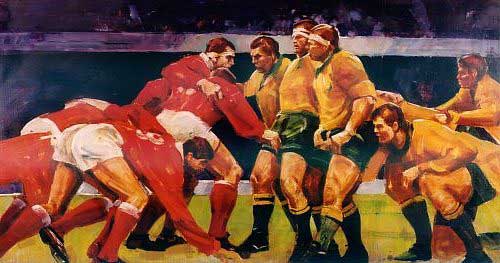 Scrummage - oil 84"x36"



Three England Rugby Players - World Rugby Museum